Photos : Stockholm capital of Scandinavia, visit Stockholm
Suite photos Stockholm
STOCKHOLM CAPITAL OF SCANDINAVIA VISIT GUIDE STOCKHOLM
Symbole de la ville de Stockholm
Le Grand Hôtel de Stockholm
Centre ville de Stockholm
KONGL. BIBLIOTEKET
Taxis
Parade militaire
L'opéra
Quartier proche du musée consacré à
Manifestation
DJURGARDS FARJAN
L'Hôtel de ville de Stockholm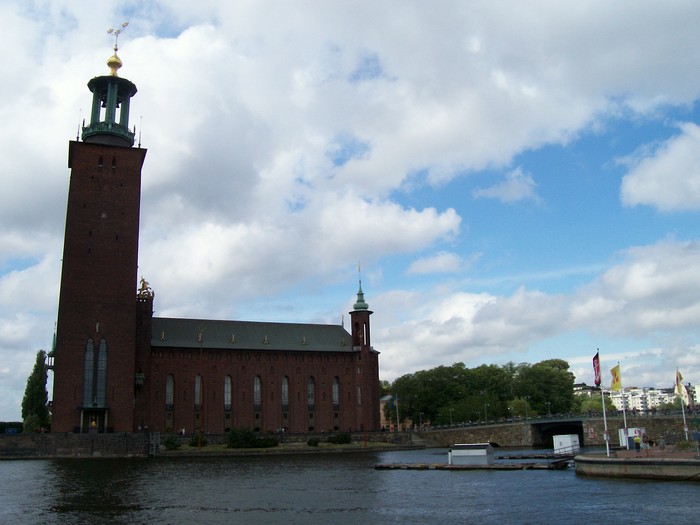 VIKING LINE
Datid och framtid
Discover Sweden's cultural heritage
These parks, fortresses, theatres and areas of countryside are part of Sweden's cultural heritage. Together they tell the story of this nation.
Welcome to Skeppsholmen and Kastellholmen, once these isles were a secret world, to which few had access, but today they are open for you to explore. Stroll around and learn about the environment and the history. Download the app Skeppsholmen and you will have your own mobile guide.
Moderna Museet
One of Europe's finest collections of modern art. the collections covers paintings, sculptures, installations, films, videos, and prints by Swedish and international artists from the 20th century.
Rauschenberg, Matisse, Bontecou, Fontana, Klein, Pollock
Nilsson, Erixson, Kandinsky, Munch, Derkert, Nolde,...
Suite photos Stockholm
OSTASIATISKA MUSEET
ASIA, discover northern Europe's prime museum for Asian art and culture. 5000 years of Chinese history. Japanese arts and crafts. Kore then now South Asia - the Eurasian link
MITTENS RIKE
GALARVARVET
WASA Museum à ne pas manquer !
NORDISKA MUSEET Swedish trends and traditions
Svenska trender och traditioner
Ränder Rytm Rikning Nordiska museet
Musée de la nature et de l'écologie
Musée en plein air SKANSEN à voir
Exposition sur Craft, musée
MUCH ADO ABOUT NOTHING pièce de théâtre de William Shakespeare
The Stockholm English Speaking Theatre
PARKTEATERN KULTURHUSET STADSTEATERN
After work... détente au soleil...
Stadsmuseet City Museum
Musée de la photographie de Stockholm, à voir, Fotografiska
Fotografiska
THE MUSEUM OF PHOTOGRAPHY
Musée de la photographie de Stockholm Fotografiska
Le "Vélib" of Stockholm... MOOD STOCKHOLM
Affiches de théâtre
TEATER LOLITA EFTER WLADIMIR NABOKOVS ROMAN
TEATER ANSVARET AR VART/TINGSTEN
TEATER CANDIDA
HTL Hôtel à Stockholm, rue
Very good hotel in Stockholm ! see : @HTLHotels.com
Entrée
Réception
Bar intérieur
Lounge de l'hôtel
HOTEL HTL STOCKHOLM
Patio de l'hôtel
Grilled salmon with beer FALCON
Fruits sur les marchés, cerises, fraises, framboises,...
SURDEG FLERKORN WASA SINCE 1919
RAGI WASA
RAMLOSA NYHET!
EN SVALKANDE MIX FOR HETA SOMMARKVALLAR
STOCKHOLM !
Suite photos Stockholm
Appréciations :
Forum votre avis nous intéresse...
N' hésitez pas à prendre la plume ... vous pouvez envoyer un mél en remplissant le champ suivant, si vous souhaitez être contacté(e), laissez votre adresse mél.
Phil75 : Très belles photos ! très beau pays
Adresse et site internet :
Le point de vue donné dans ces pages n'engage que l'auteur, n'hésitez pas à intervenir pour vous exprimer.
Conformément aux dispositions de l'article 34 de la loi n° 48-87 du 6 janvier 1978, l'utilisateur dispose d'un droit de modification des données nominatives collectées le concernant, écrire un courrier électronique au site : contact