EXPLORE COPENHAGEN SIGHTS & ATTRACTIONS SHOPPING & DINING MUSEUMS & COLLECTIONS
Photos : CITY GUIDE COPENHAGEN (visitdenmark.dk)
Copenhagen is the city of design, open, easygoing and liveable, enjoy! Copenhagen is a city with quality of life
Copenhagen City Hall, built in the years 1892-1905. The architect Martin Nyrop was part of the great Arts and Crafts movement.
Radhuspladsen, la place de l'Hôtel de ville (kk.dk)
STROGET Copenhagen's main shopping street, department stores and label boutiques
Amagertorv, c'est la place centrale et animée autour de la fontaine des cigognes
Euro 2016
COPENHAGEN'S LATIN QUARTER From urban chic to old-world charm, Hipster hives and Student vibes. The city's Latin Quarter is the area around the old University and cathedral
L'éducation nationale bistrot
Faculty of Law
Copenhagen Urban Districts
THE ROUND TOWER RUNDETAARN Observatory and Exhibitions, The oldest functioning observatory in Europe (rundetaarn.dk)
NYHAVN CANAL Old sailing ships, storytelling and seafood, harbour
CHRISTIANSHAVN Sailors, bohemians
Les canaux de Christianshavn, quartier fondé en 1618 par Christian IV, quartier bobo, bohème, branché et libre avec Chrhistiania, quartier alternatif et autogéré qui s'étend sur plus de 30hectares.
SANKT ANNAE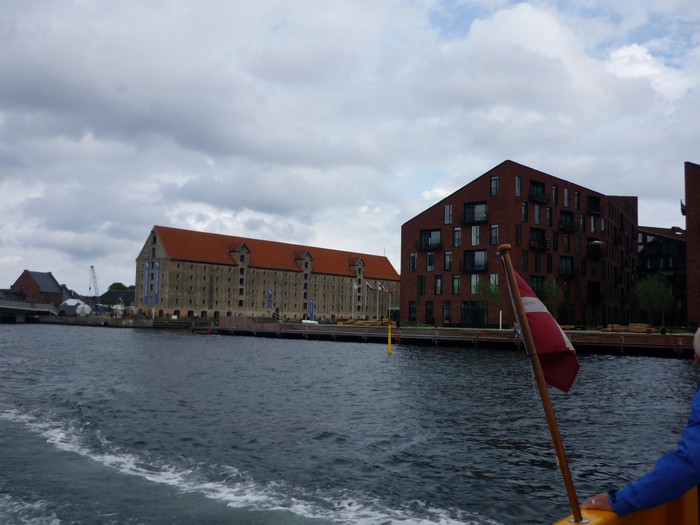 Copenhagen is a city of design, the Black Diamond.
OPERAEN OPERA
La petite reine
AMALIENBORG PALACE Palace square, royal life, exhibit on the Monarchy today and its many traditions, Danish rococo architecture. Step inside the palace adand experience royal life past and present (amalienborg.dk).
French sculptor Saly's equestrian figure on the palace square
THE LITTLE MERMAID An enduring symbol of love, the statue, the embodiment of Hans Christian Andersen's fairytale, has perched on the stone by Langelinje, the Copenhagen harbour promenade. The Little Mermaid statue was created by Danish sculptor Edward Eriksen who used his wife as a model.
"Lorsque vous aurez quinze ans, dit la grand mère, je vous donnerai la permission de monter à la surface de la mer et de vous asseoir au clair de lune sur un rocher pour voir passer les grand vaisseaux et faire connaissance avec les villes"...
KASTELLET, THE CITADEL, is one of North Europe's finest and best preserved fortifications. The inner pointed fortress belongds to the Danish Defence and today the fortification is used as modern military establishment.
NATIONAL GALLERY OF DENMARK SMK
The SMK is the National Gallery of Denmark and the largest art museum in the country (smk.dk). Masterpieces and cutting-edge contemporary art.You will find Rembrandt, Nolde, Derain, Rubens, Matisse, Hammershoi, Munch, Danh Vo, Elmgreen & Dragset
ROSENBORG CASTLE
Copenhagen with its popular green parks and streets made for pedal-power.
Rosenborg est l'un des plus grands parcs de Copenhague
HANS CHRISTIAN ANDERSEN, the most famous dane through all times...
La petite sirène, La Princesse au petit pois, Le vilain petit canard... Le conteur
AXEL TOWERS
Copenhague, vue d'en haut... à voir par beau temps
CHRISTIANIA
L'histoire débute en 1969 quand l'armée abandonne le terrain, des hippies s'installent alors sur cette grande surface désaffectées, c'est la communauté indépendante de Christiania. Couleurs, musique, boissons et drogues... Peace and Love. En 2011, un accord est conclu avec la ville, les habitants de la communauté de Christiania deviennent propriétaires du lieu.
Tour de ville
Grand magasin, l'équivalent des Galeries Lafayette à Paris
PALADS salle de spectacles
Jamais seule avec son smartphone...
RESTAURANTS ancienne usine Bosch maintenant un restaurant à la mode
Copenhagen is the city of design
TAG EN TIME OUT ZOO COPENHAGEN
Appréciations :
Forum votre avis nous intéresse...
N' hésitez pas à prendre la plume ... vous pouvez envoyer un mél en remplissant le champ suivant, si vous souhaitez être contacté(e), laissez votre adresse mél.
Adresse et site internet :
Le point de vue donné dans ces pages n'engage que l'auteur, n'hésitez pas à intervenir pour vous exprimer.
Conformément aux dispositions de l'article 34 de la loi n° 48-87 du 6 janvier 1978, l'utilisateur dispose d'un droit de modification des données nominatives collectées le concernant, écrire un courrier électronique au site : contact